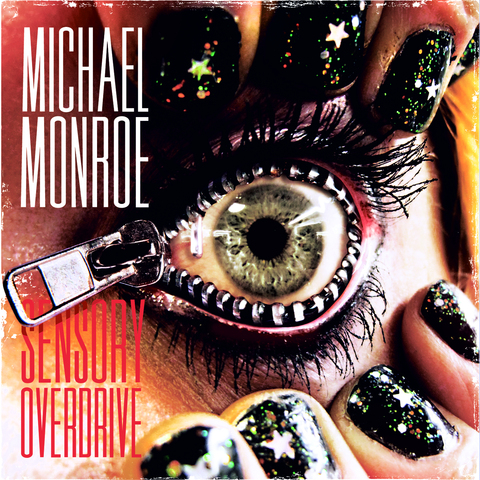 Por Gabriel Albuquerque
Ainda que não tenha o devido reconhecimento, o Hanói Rocks foi fundamental para o rock dos anos 1980. Influenciados por Alice Cooper e New York Dolls, o grupo finlandês foi um dos principais responsáveis para a formação do hard rock da época. Com uma música irreverente e de refrão grudento, visual composto por toneladas de maquiagem, roupas espalhafatosas e cabelos armados em laquê, abriram caminho para gente como Motley Crue, Bon Jovi e Guns n' Roses - Axl Rose certa vez disse que o Hanói deveria ser mais famoso até do que o próprio Guns.
O Hanói Rocks terminou suas atividades em 1985, após a morte do novo baterista da banda Nicholas Dingley em um trágico acidente automobilístico no carro de Vince Neil, vocalista do Motley Crue. Mas alguns de seus membros seguiram em frente com (duvidosas) carreiras-solo.
O vocalista Michael Monroe inicou-se em carreira solo em 1987. De lá pra cá lançou sete discos de estúdio, mais o ao vivo
Another Night In the Sun: Live in Helsinki
de 2010. Seu mais novo trabalho é
Sensory Overdrive
, que, cheio de clichês e canções genéricas, trilha os mesmos caminhos dos anteriores.
Em pouco mais de trinta minutos, onze músicas fecham um disco tendencioso e que repete a si mesmo. Todas as faixas seguem a fórmula batida: riffs de guitarra básico que eclodem em pegajosos refrões vazios cantados em coro. Músicas como ''Trick Of The Wrist'', ''Superpowered Superfly'' e ''Modern Day Miracle'' não diferem do pop rock acéfalo de grupos como Simple Plan.
Mais uma vez Monroe se repete com mais do mesmo no vazio
Sensory Overdrive
, uma tentativa saudosista de ressoar como sua antiga banda. Mas pop não é feito só de refrão pra cantar junto. E já passou da hora de Michael sair do encosto dos anos 1980 e perceber isso.
Nota 5,0:
Tracklist:
Trick Of The Wrist
'78
Glot Blood
Superpowered Superfly
Modern Day Miracle
Bombs Away
All You Need
Later Won't Wait
Gone, Baby Gone
Center Of Your Heart
Debauchery As a Fine Art