Finalmente chegamos no final de 2010, ano que ao meu ver foi um muito positivo para a música em termos de lançamentos. Tivemos bandas clássicas retornando com novos álbuns e o Brasil mostrando que entrou de vez na rota dos grandes shows. Infelizmente o ano também foi marcado por notícias ruins como a morte de Ronnie James Dio e bandas como o Scorpions anunciaram o fim de suas atividades, nos fazendo lembrar que tudo um dia chega ao fim. Por outro lado, novas bandas surgiram e mostraram que sim, a música ainda está em boas mãos.
Como só há lugar para 10 discos, alguns bons lançamentos tiveram que ficar de fora da lista, o mais difícil nessas horas era escolher quem tirar da lista. No fim das contas acredito que consegui selecionar os 10 lançamentos que mais me agradaram ao longo do ano. Sem mais enrolações, vamos ao que interessa:
Lista por
Pedro Kirsten
.
10º) Marrow of the Spirit - Agalloch
A longa espera para este lançamento valeu a pena. Novamente a banda de Black Metal, Agalloch, conseguiu surpeender, incorporando novamente elementos do Doom e Folk Metal e ainda encontrando espaço para belas passagens acústicas e de violoncelos. Instrumental excelente. A capa resume bem o clima presente no álbum mesmo em seus momentos mais leves: sombrio e enigmático.
9º) The Seraphic Clockwork - Vanden Plas
Metal Progressivo com tudo que se tem direito. O Vanden Plas prova que continua sendo uma das bandas que mais interessam no estilo em um dos melhores álbuns de sua carreira. "The Seraphic Clockwork" mostra que os músicos nada deixam a desejar, tanto no quesito técnica quanto em capacidade musical.
8º) Black Country - Black Country Communion
Glenn Hughes, Derek Sherinian, Joe Bonamassa e Jason Bonham juntos na mesma banda. Sério, o que poderia dar errado?
7º) The Crown of Creation - Lucifer Was
Desta vez o Lucifer Was se juntou a uma orquestra sinfônica e apostou no álbum conceitual "The Crown of Creation". O álbum é uma espécie de Metal Opera, as vezes mais opera do que metal devido ao clima teatral que as músicas proporcionam. Os duetos de vocais masculinos e femininos harmonizam muito bem com a sutileza da sinfônia e o peso das guitarras. Trabalho belíssimo.
6º) The Living Tree - Jon Anderson & Rick Wakeman
O debut da parceria de Jon Anderson e Rick Wakeman pode não ter sido uma unanimidade entre os fãs do rock progressivo, mas pessoalmente foi um álbum que me agradou demais. "The Living Tree" mostra um lado ainda mais melódico dos músicos. Ele pode não parecer tão significante no ínicio, mas mostra uma bela química entre a dupla em belas composições que lhe fazem querer ouvir o disco repetidamente.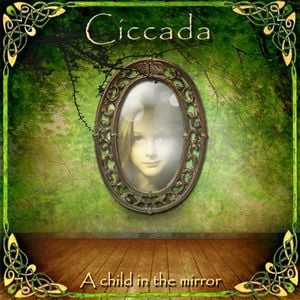 5º) A Child In The Mirror - Ciccada
A melhor estréia do ano ficou por conta da banda grega Ciccada. Em seu debut, "A Child In The Mirror", as influências folk estão por todos os cantos do rock progressivo da banda. A banda me lembrou alguns nomes conhecidos do progressivo como Gryphon, Gentle Giant e Jethro Tull, provavelmente três fortes influências para a os músicos. A bela voz da vocalista Evangelia Kozoni é um dos destaques, assim como o ecletismo musical que além dos gêneros já citados também possui características do jazz e do symphonic prog.
4º) Orchestrion - Pat Metheny
Não é novidade que Pat Metheny continua sendo um dos maiores nomes do Jazz atual, também não é novidade que ele não tem medo de arriscar em seus discos. Neste álbum Pat faz o uso do chamado Orchestrion, deixarei para me estender sobre o assunto outra hora, mas resumidamente ele pegou o conceito de "álbum solo" e elevou ao extremo. Como? Substituindo sua banda por músicos "robôs" controlados por ele. Por incrível que pareça os instrumentos não soam mecânicos e em certos momentos você até esquece que só há um humano tocando tudo. Mesmo com uma perda na parte de dinâmica é impossível não resistir ao fraseado inteligente do guitarrista que resulta em um álbum complexo, mas mesmo assim fácil de se assimilar até mesmo por aqueles desacostumados com o estilo.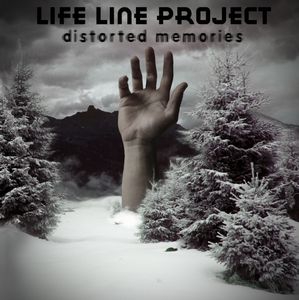 3º) Distorted Memories - Life Line Project
Parece que o Life Line Project atingiu o que pode ser o pico de sua carreira com "Distorted Memories". O álbum é bastante influênciado por bandas progressivas da década de 70, mas ainda possuí um toque moderno. O trabalho de teclados de Erik de Beer é simplismente sensacional, um show de timbres e originalidade.
2º) Bateless Edge - Frogg Café
Jazz Fusion de altíssima qualidade, soando bastante avant-garde e atmosférico. Impossível deixar de fora um trabalho feito por músicos tão profissionais e criativos como estes.
1º) The Never Ending Way of ORwarriOR - Orphaned Land
Fiquei com o pé atrás para este lançamento, mas os israelenses do Orphaned Land conseguiram o que poucos conseguem atualmente: lançar duas obras-primas seguidas. Este álbum consegue ser tão bom quanto seu sucessor, "Mabool", e foi um dos lançamentos que mais ouvi ao longo do ano, além de ter se mantido firme em minha lista de melhores do ano desde seu lançamento (em Janeiro). O som alterna entre guitarras distorcidas com vocais guturais e trechos com vocais limpos e elementos da música oriental. Não há como descrever exatamente este álbum, portanto ouça-o!