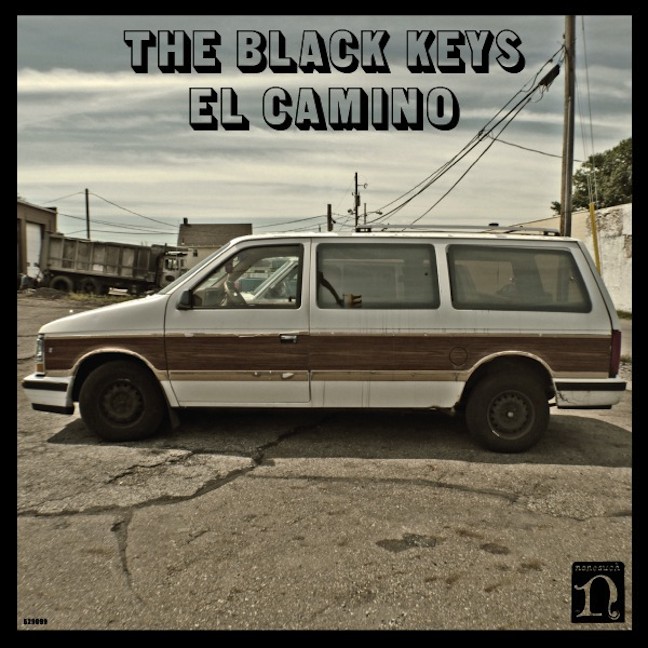 Conforme anunciado antes, as gravações do novo álbum do Black Keys já foram concluídas
. Nessa semana a dupla anunciou os detalhes do disco, que se chamará
El Camino
(capa acima), e chega às lojas do mundo todo via Nonesuch Records no dia 6 de dezembro. O primeiro single será ''Lonely Boy'', que será lançado no dia 26 de outubro.
O sucessor do premiado
Brothers
, de 2010, foi produzido por Danger Mouse, e segundo o vocalista e guitarrista Dan Auerbach, tem influências de The Cramps, Clash e ''não tem nada a ver com
Brothers
. É mais cru e os andamentos são mais rápidos''
O duo que costuma fazer vídeo clipes inusitados e surpreendentes anunciou
El Camino
com um bem-humorado ''comercial de automóveis''; assista abaixo (em inglês).
Tracklist de
El Camino:
1 - "Lonely Boy"
2 - "Dead and Gone"
3 - "Gold on the Ceiling"
4 - "Little Black Submarines"
5 - "Money Maker"
6 - "Run Right Back"
7 - "Sister"
8 - "Hell of a Season"
9 - "Stop Stop"
10 - "Nova Baby"
11 - "Mind Eraser"