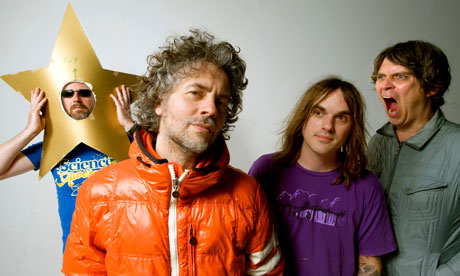 Conhecida pelo som psicodélico e experimentações sonoras, o Flaming Lips está gravando uma música de seis horas (sim, SEIS horas), e como letra terá os nomes de seus fãs. A faixa se chamará ''Found a Star On The Ground'', e quem quiser ouvir o seu nome na voz de Wayne Coyne terá de pagar U$ 100 (cem dólares). Todo dinheiro arrecadado será doado para duas organizações do Oklahoma (estado dos integrantes da banda): Oklahoma Humane Society, que cuida da proteção de animais, e da universidade de música University of Central Oklahoma's Academy of Contemporary Music.
Não há nenhuma informação de quantos fãs já estão participando, mas pode ter mais de 10 mil nomes na canção.
Clique aqui para acessar o site oficial, fazer a doação e ter o seu nome na música do Flaming Lips.